About the company
Paloma is a joint-stock company with almost 150 years of tradition in the production and marketing of hygiene paper in Europe, and a market leader in Southeast Europe. The company is predominantly export-oriented. We produce up to 72,000 tons of hygiene paper each year, which is processed into toilet paper, kitchen towels, and handkerchiefs. The sales range also includes parent rolls.
Focus on the Paloma brand, on the key strategic markets, premium positioning, manufacture of high-quality hygienic paper, focus on the manufacture, processing and marketing of hygienic paper and hygienic paper products.
Our business policy, which is supported by all company employees and external contractors, provides a framework for the continuous setting of objectives and programmes for improvement, ensuring we are committed to fulfilling individual objectives and providing added value to investors. This policy is available for consultation by all interested parties.
Key elements of the business policy:
Our brand
Paloma is a strong brand, and it is by focusing on the brand's potential and added value that we are able to increase the share of Paloma brand products sold. Our customers are the key to the success of our business and we strive to be their brand of choice on our markets. Our product and brand development efforts make long-term growth possible, which works to the advantage of our customers – and therefore also to the benefit of our employees, owners and the wider community.


Our markets
With our focus on key markets, we have increased our market share and Paloma's visibility prominence on all the markets where we are present. We adapt all our processes to suit market opportunities and current circumstances in the sector. We strengthen our competitiveness by identifying opportunities on different markets, reacting to them and forging a strong partnership network based on mutual cooperation.


Our development
We are the leading experts in the production, conversion and marketing of hygienic paper. Investing all our efforts into these areas, we undergo continued professional training, encourage creativity and transfer our knowledge and experience to our colleagues. In cooperation with market experts in areas that support our core business, we are able to bring new knowledge and increased operational efficiency to our company.


Our quality
We aspire to excellence at all levels, both in terms of all our dealings as well as the range of high quality products we offer. We maintain the highest standards of quality and health and safety at work while constantly searching for new ways to reduce emissions and environmental burdens. We provide customers with legal and safe products from high-quality materials, reliable sources that are dermatologically impeccable. Through our constant improvements to processes and products, we are able to offer our employees, partners and customers healthy, safe and innovative products and a stable business environment.


Our attitude
Paloma is held in high regard by all of its partners. This enables the company to attract the best employees, business partners, customers and owners. In terms of business success, however, it is we, the company's workers, who are of prime importance. In all our relations, we nurture respect, responsibility and reliability. Not only do we ensure that all our business operations are conducted in a proper and transparent manner, we also nurture the company's positive image and reputation. Our actions are based on the highest ethical principles, thereby ensuring the provision of equal opportunities and the safeguarding of human rights to all.
Company: Paloma, higienski papirji, d.d.
Abbreviated name: Paloma d.d.
Registered office: Sladki Vrh 1, 2214 Sladki Vrh
Phone: +386 2 645 71 00
Email: info@paloma.si
Website: www.paloma.si
Legal organisational form: Public limited company
Registration number: 5034639000
VAT for ID: SI45280312
Entry number in the companies register: 1/00522/00
Date of entry in the companies register: 19. 12. 2000
Core business: Manufacture of household, hygienic and toiletry articles from paper.
Activity code: 17.220; 17.120
Share capital: 11.911.935 €
Number of shares: 7.941.290; no par value shares
Paloma is a company that meets the personal care and hygiene needs of its customers day after day. Our hygienic paper products enhance quality of life and transform small moments into pleasant memories. We offer comprehensive solutions to everyone who is a part of the Paloma story, and work with them to create opportunities for our mutual and sustainable development. Proudly since 1873.
Paloma is a leading and innovative supplier and manufacturer of high-quality hygienic paper products for everyday use in the Adriatic region, central Europe and beyond.
Respect
Mutual respect binds us together.
We comply with ethical work principles and encourage all of those we work with to follow suit.It matters to us how we nurture our relationships with employees, users and business partners. Every individual is important for Paloma's success.


Responsibility
Together with our employees, we are building a safe, healthy and creative company.Our work is planned with people and the environment in mind. All resources are used prudently for a noble cause.By managing and constantly improving processes, we offer high-quality and innovative products.


Reliability
We are everywhere, all of the time. Every touch is a unique experience. We invest in the development of people and equipment in cooperation with the best experts.We perform our work conscientiously and strive to be the best in everything we do.

The company is led and represented by the Management Board, which consists of between one and three members. The number of members is determined by a decision of the Supervisory Board. The Management Board is appointed for a five-year term of office.
The current Management Board of Paloma d.d. consists of three members.
Uprava

Stevan Lomić, President of the Management Board
Jernej Tovšak, Member of the Management Board
Michal Vavrinčik, Member of the Management Board
Direktorji
Stevan Lomić, Technical Director of the Group
Klanke Kristijan, Director of Purchasing
Staš Mencigar, Head of Finance and Accounting
Bojana Maruško, Head of HR and Legal
The Supervisory Board supervises the management of the company's operations. It consists of six members, four of whom are shareholder representatives appointed by the General Meeting, while two are employee representatives elected by the works council. The term of office of members of the Supervisory Board is four years.
The Supervisory Board may appoint committees and other working bodies consisting of its members or outside experts to address specific issues that fall within its competence. Working bodies address the issues for which they are established, submit draft decisions to the Supervisory Board and ensure their implementation, and perform other functions. A committee shall consist of a chair and at least two members. The chair shall be appointed by the Supervisory Board from among its members.
Miroslav Vajs, President.

Milan Fil'o, Andrej Farkaš, Dragotin Grah, Renato Kolar, Members.
Employees are the most important element of every organisation. They are the resource that enables the activation and use of all the other resources of the organisation. That is why Paloma promotes a stimulating working environment in which our employees are treated equally and fairly. We create safe conditions for work and working conditions in which employees can find opportunities for professional and personal development.
As the leading supplier and manufacturer of high-quality paper products on the market, we must be innovative and focused on constant changes and development. We are aware that only a broad range of expertise can guarantee the development and stability of our operations in this market. Employee development is therefore a key strategic focus and a value that is written into our business policy.
In order for the company to work efficiently, realise its objectives and guarantee long-term development, each individual must know their role in the company and the duties required by their job. We encourage our employees to take part in education and training and to broaden their knowledge and experience, since we believe that a motivated, educated and experienced worker is the key to success.
We respect and prize the specialised knowledge and experience of those employees who have been with Paloma for many years and will shortly be retiring.
Our mentoring programme is therefore one of our main activities dedicated to the transfer of knowledge to younger generations and new employees.
The employment of new personnel, their induction and their personal and professional development are all carefully planned. We develop key personnel. Their development includes career planning in different directions: in the direction of advancements to senior, technically more demanding positions or to management positions. The success of our formula depends on the personal approach and the time dedicated to key personnel by management staff.
The effectiveness of an organisation can be significantly increased if the development of business strategies is linked to employee development strategies. The company's success depends on the contribution of each individual and of everyone together. Familiarity with the company's objectives and one's own personal goals is the key to achieving business targets, where information and communication with employees are important success factor.
Our employees' familiarity with the mission, vision, values and strategy of the company, with targets set and results achieved, along with innovation, teamwork, entrepreneurial thinking and familiarity with the company's products, their quality and advantages, are therefore significant elements of our everyday business. The communication tools we use include the monthly internal publication Utrip Palome, notice boards, management communications and monthly meetings with managers and the social partners. Participation at various events which include the wider local community as well as Paloma employees is complemented by the internal newspaper Sladkogorčan and the Chairman of the Management Board's open days.
Occupational health and safety are of key importance for the company, so improving working conditions is a constant task. We are introducing new safety standards which will help reduce risks in the workplace. Our activities are mainly aimed at prevention and the provision of training in occupational health and safety, fire safety and protection of the environment. As well as providing health-related activities, we endeavour to raise employees' awareness of health risks and the importance of a healthy lifestyle.
Paloma holds international ISO 45001:2018 certification for its occupational health and safety system.
Users
Our users are of the utmost importance to us, so we refuse to accept compromises when it comes to the quality and safety of our products. We employ a team of highly qualified experts responsible for controlling the quality of our products and we also commission additional testing in independent laboratories and institutes in order to guarantee the highest possible product quality.
Our products are enhanced by various techniques such as printing on paper and the application of fragrances and extracts. When applying colours and printing patterns on our products, we use dyes that are guaranteed safe for uses involving contact with food and skin. Our scented products are also dermatologically tested. In the case of toilet paper and paper towels, the fragrance is only applied to the inside of the tube, which enables optimal dispersion of the fragrance.
In 2015 users rated our products as innovative. In an independent survey carried out by the Nielsen organisation, our Sensitive Care toilet paper and facial tissues and Super Care paper towels received Product of the Year 2015 certificates, as selected by users.
We also demonstrate our responsibility towards users through the following international certifications: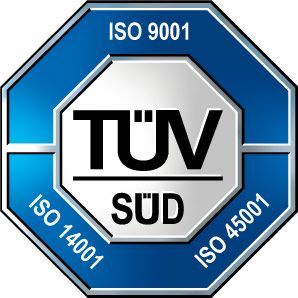 ISO 9001: 2008
Paloma obtained ISO 9001 Quality Management System certification in 2000. Obtaining the most recent version of this certification has contributed significantly to the efficient management of processes and achievement of the highest product quality. This has increased the satisfaction of the customers and users of our products.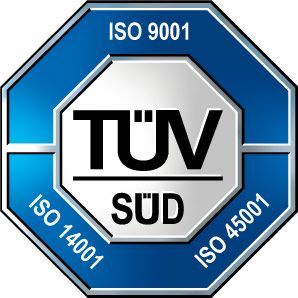 ISO 14001: 2015
Concern for the natural environment is one of the most important values of Paloma d.d., which harmonized its operations with the requirements of the environmental management system according to the international standard ISO 14001 in 2001. We take full responsibility for environmental impacts. environmental protection in all our operations we are constantly striving to reduce these impacts. Careful use of natural resources and protection of the natural environment is a condition for the long-term existence and quality of life of employees and society as a whole.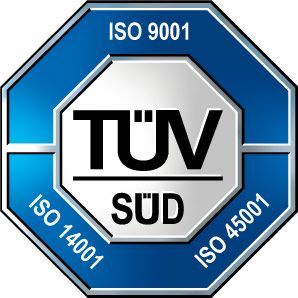 ISO 45001:2018
The standard of the occupational safety and health management system was acquired in 2002. Concern for the safety and health of employees is one of the most important tasks in Paloma. A safe and healthy work environment increases employee satisfaction. We motivate employees to take care of their own safety and health at work. They communicate their observations and initiatives to their superiors or top management.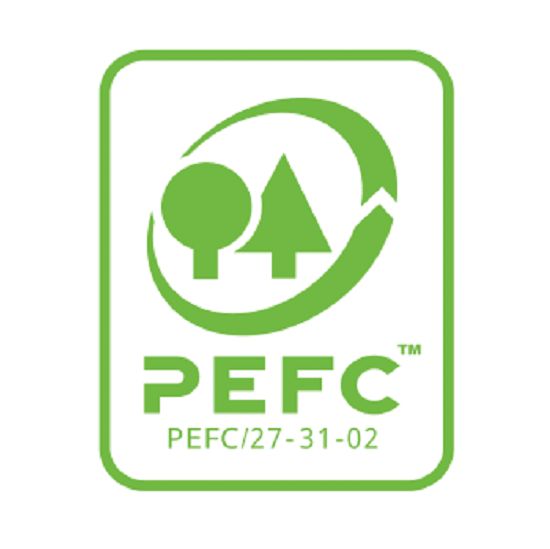 PEFC
In the production of products, we use recycled fibers, which represent 30% of all raw materials used. As much as 70% of the fibers used in the production of products are FSCÒ and PEFC certified primary fibers that ensure environmentally friendly and socially responsible forest management.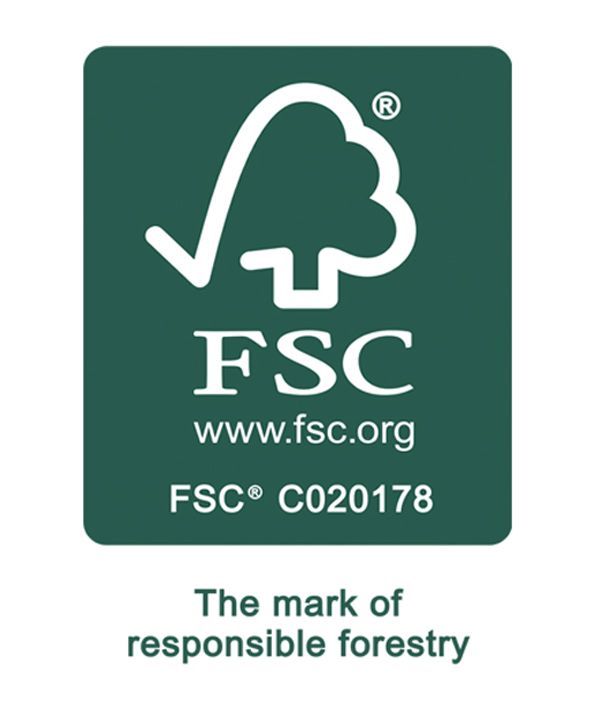 FSC®
In the production of products, we use recycled fibers, which represent 30% of all raw materials used. As much as 70% of the fibers used in the production of products are FSCÒ and PEFC certified primary fibers that ensure environmentally friendly and socially responsible forest management.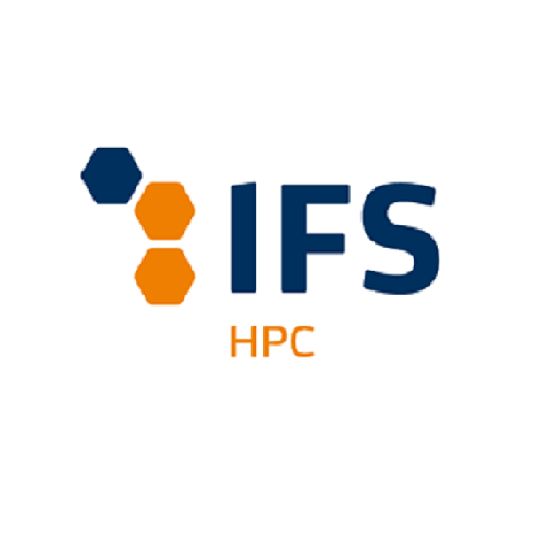 IFS HPC
Due to high awareness in the manufacture and sale of our products, in 2013 we obtained the IFS HPC standard, which relates to the assessment of retail and wholesale products for household and personal care. The basis of the standard is to identify the risks to the customer associated with the product and its use.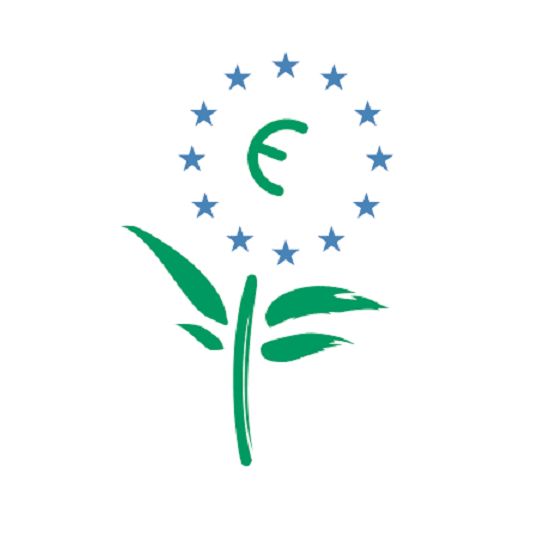 EKO MARJETICA
At Paloma, we are aware of the need to preserve the natural environment for future generations. With the constant introduction of modern technologies, procedures and materials, we take care of reducing the amount of waste and energy consumed. Paloma d.d. was the first company in Slovenia in 2006 to be awarded the Ecolabel by the Ministry of the Environment and Spatial Planning. The label is awarded for products with reduced negative effects on the environment.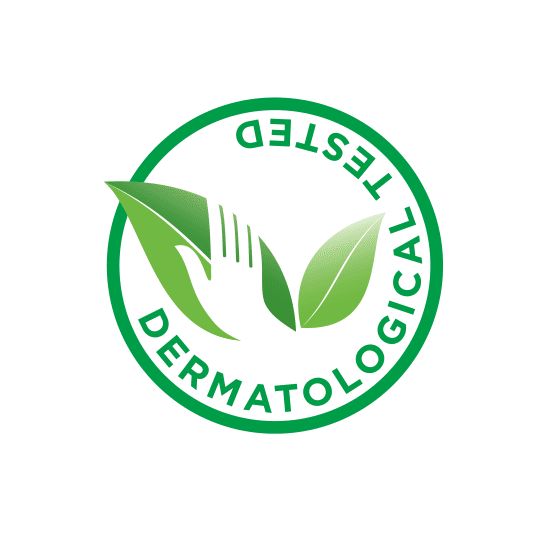 Dermatological testing
Paloma is a responsible manufacturer of hygiene products, which also boast a dermatological testing mark. With this sign we prove that the products that come with the mucosa when used are properly controlled and ensure the user's use of skin-friendly products.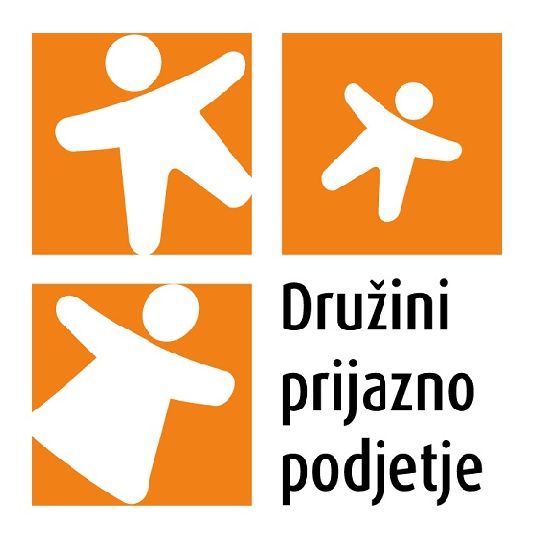 Family friendly company
In June 2013, Paloma received the basic Family-Friendly Company certificate. With this certificate, we have committed ourselves to implement the adopted measures within three years, implement them consistently and in this way enable employees to more easily reconcile work and family life.
Quality, environmental management policy and safety and health at work
We have established, implemented, and maintained the Policy of Quality, Environmental Management and Safety and Health at work, with which we are committed at all levels and functions in the organization together with the top management to:
develop products to meet and exceed customer and customer expectations;
ensure the dermatological integrity of products;
continuously improve the efficiency of processes in terms of quality, environment, safety and health at work, safety and legality of products and products for household and personal care;
meet high environmental standards and high standards of usability with our products and services, as evidenced by environmental labels;
meet the all aplicable requirements of standards and legislative regarding quality, safety of products;
meet all legal and other requirements for Safety and Health at work;
prevent the use of wood or fibers from disputed sources and comply with the requirements of FSC / PEFC standards;
ensure equal opportunities and the protection of human rights and act in accordance with ethical principles;
identify, provide and maintain the necessary resources to establish, implement, maintain and continuously improve the quality management system, environmental management and occupational safety and health;
meet environmental obligations in a systematic way, so that we will improve the impact of environmental management, meet compliance obligations and achieve environmental goals;
develop, lead and promote a safety culture that supports the operation of the occupational safety and health management system;
with the "We act safely" program, continued with activities to increase awareness of safety and health care and the prevention of accidents at work;
foster respect, responsibility and reliability in all relationships, ensure equal opportunities and the protection of human rights, and act in accordance with ethical principles;
cooperate with employees' representatives through cooperation and consultation.
Our factory
The Paloma factory has a history dating back more than 140 years. It represents one of the most important parts of the company. The manufacturing process itself consists of several stages:
preparation of pulp,
production of paper,
manufacture of end products.
The aim of the manufacturing process is the uninterrupted supply of markets with Paloma products.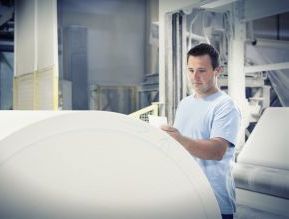 Control of the parent roll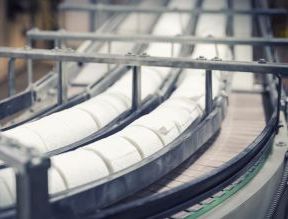 Toilet paper line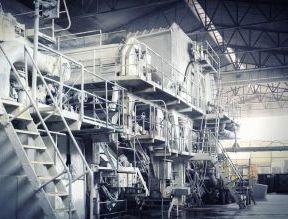 Paper machine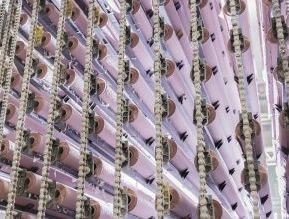 Travel towels in the cut